Lessons for Children
The best gift you can give your child.... a second language.
Due to the coronavirus situation, we are currently doing all our classes online. Read our current coronavirus update
We offer personalized instruction for children, family groups or for friends who would like to bring their children together. If you are homeschooling your child, consider us for language education. We suggest that you contact us so we can discuss your specific needs and what we can offer. 
Natalia has an impressive ability to connect with young children. They truly enjoy the lessons, which is vital to effective learning at a young age. When it's time to go, they don't want to leave.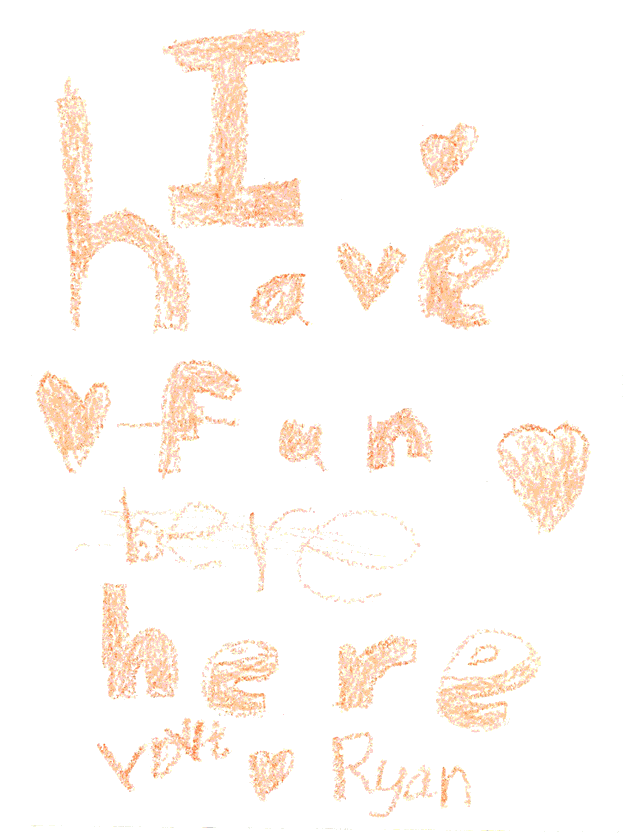 "Natalia is one of those special people for whom teaching is an extraordinary talent and a calling - not a job - and we so appreciate the privilege of learning Spanish from her." - Bryce Breton
It is never too early for a child to learn a second language. Scientists speak about a "window of opportunity" for acquiring a second language that is associated with brain development. It is amazing to see how fast children pick up Spanish; they are truly sponges in this regard. You may be interested to read or listen to the story aired by National Public Radio, called Parents Begin Spanish Lessons with Toddlers. More articles are listed below.
It's best to expose children to a second language as often as possible, but for short periods of time. For effective learning, we ask that a parent accompany her/his child in the class. The parent continues the learning process at home and reinforces the lessons (for example, repeating vocabulary). The parent learns along with the child and we counsel the parent on what to do at home. This is a natural learning process and contributes to the parent-child relationship. For very young children, the parent's role is critical, and we guide parents in how and what to do at home.
Lessons with children are teaching through game-playing. They love it and it works. As a parent, you'll love it too. Children that have reached an age of about 3 years make excellent progress with us as they are receptive to language play, games and activities. For younger children, our lessons are more for the parent and teaching she/he how to work at home with the child.
Prices: A private parent-and-child class is $40 per hour.
For a parent with 2 children, the total class price is $64 per hour.
For a parent with 3 children, the total class price is $84 per hour.
For a parent with 4 children, the total class price is $92 per hour.
For a family group of 3 or more children, please contact us for special discount pricing.
We plan for a 60-minute class, but the length of the lesson may vary within the 45-60 minute range, depending on the attention span of the child(ren) on the day of the lesson. Most kids are ok for 60 minutes. These classes are for kids less than 12 years old. For older kids, go to our tutoring page.
Scheduling: Instruction is customized to fit your needs and so is scheduling. Each meeting is arranged according to mutually agreeable times. Most people prefer to set up a regular schedule, making changes as necessary for specific dates. Schedule adjustments provide flexibility and are usually confirmed meeting-to-meeting. Rescheduling is permitted with at least 24-hour advance notice.
Payment: Lessons must be purchased in advance in 6-lesson packages. Payments must be received at least 48 hours before your scheduled class time. We accept payment online via PayPal, so you know it's safe.
How to Register: Before registering, be sure to contact us to verify that we have space available. After we confirm a schedule, please register and pay online. We will then confirm and reserve your appointment. We ask that a parent or legal guardian register on behalf of children under age 18.
We're serious about our instruction and your appointments and we hope you are too. Please read our Payment, Scheduling and Cancellation Policy.  
Already a registered student and just want to make a payment?
Click here to go to the SWC online payment page.


In today's world, learning a second language is more important than ever. Children who learn a second language have an advantage in school and later on in life as they begin their professional careers.
You may be interested in reading the following articles:
Being Bilingual Boosts Brain Power
A Guide to Raising Bilingual Children

Brain Development and Mastery of Language in the Young Years

Brain Development - What We Know About How Children Learn
We also offer private/customized instruction for adults.